The Hive Cabinet Painting Process
Having successfully finished hundreds of projects, we've recognized common practices that are instrumental in delivering a long-lasting painting service. Here's an insight into our painting process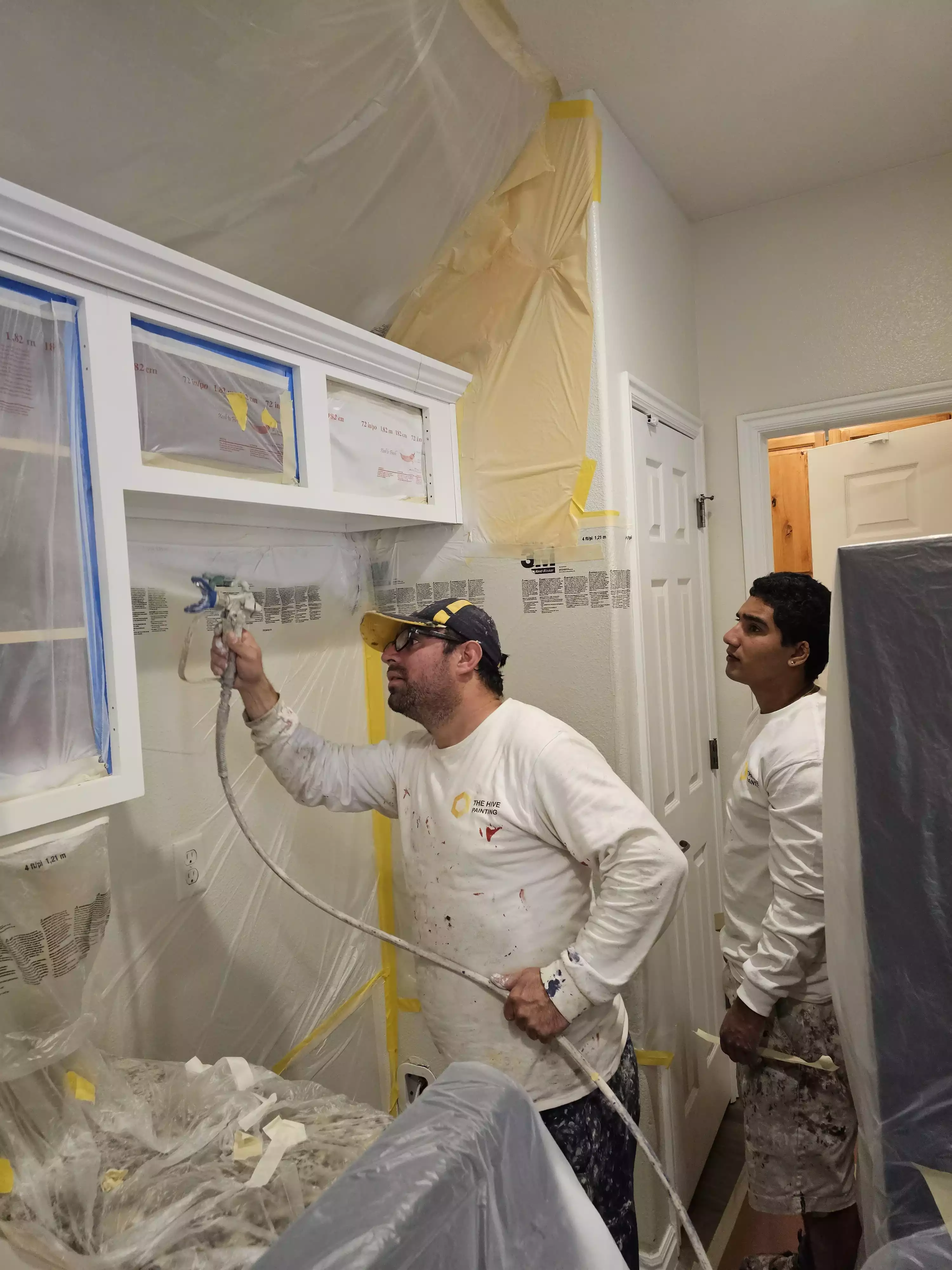 Painting
We use the best products from Sherwin-Williams and apply it with a sprayer to give the best finish possible. We apply two coats and we light sand in- between coats.
Masking
We cover all the floor, walls,ceiling and also seal off the kitchen space to reduce the mount of dust and overspray out of the kitchen.
Sanding
We sand all of the cabinets and doors to remove the gloss finish and then we wipe them down after sanding to remove the dust in order to create better surface
Prime
We use a shellac based primer or extreme bond depending on the situation to create a good surface for the paint to adhere. We apply 2 coats and light sand in-between coats.